IT career guarantee or your course fees back*
Start your I.T. career where you could earn a salary of £34,000 per year.
£62,500 as the average salary in the cyber security.
Finance guaranteed with all of our career programmes
job guarantee

with our career programmes or

100%

of your course fees refunded
Flexible Payment Plans And Terms
Job Guarantee with our Career Programmes* or 100% of your course fees refunded
Internationally Recognised Qualifications With Every Career Programme
Accredited training programmes from 
leading governing bodies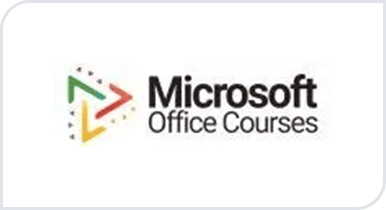 Be confident in the knowledge that you're in good hands.
Read our student reviews.
I signed up back in March. During the study process the mentors helped me and answered my questions and the bootcamps were fantastic. I completed the first two exams and I've now done my practical training and had my interview. I feel very confident that I've secured my first job and I feel thankful that I have this opportunity.
Overall amazing! The mentors are very helpful and the material for both studying and labs is very helpful and easy to understand and makes passing the exam easy. I will be recommending them to relatives and friends!
Team members are really nice, polite and professional. Only just applied but everything is good so far.
Newto is a great company. They are always there if you need help or advice on your course. Everything is easy to access and they give you the confidence to pass your exams and they got me an interview really quickly after finishing.
You need to put the work in if you want to be successful and if you're like me you might need to study the material a few times but it is so worth it! The training is excellent and the support I received from start to finish has been unreal. The exams I took have helped me to start a career I often thought would be really hard to do. I recommend Newto to anyone who wants to start a new career.
If you're thinking about a career in IT then this is the place for you. The support from the first call to the end has been incredible. They have helped me to achieve a life dream and gave me confidence and I know feel proud of myself and I know I am starting a career.
Great so far! I'm enjoying the course and I am making good progress. The team has been really helpful throughout and have answered all the questions I have whenever I have them.
In 8 months I completed the course and I am now working in cyber security. This is the best thing I have ever done and I am so excited about my new career.
I've now been placed into a field service technician role after completing all of my training and exams. My dream is now a reality.
I had an interview right away and got the job. My practical training really helped to put my theory into practice and was a great way for me to see just how things work in person.